If you think the roller coaster you rode with your friends last summer was daring, you must not know about these weird park rides. If you are looking for some daring activities that give you an adrenaline rush, try these.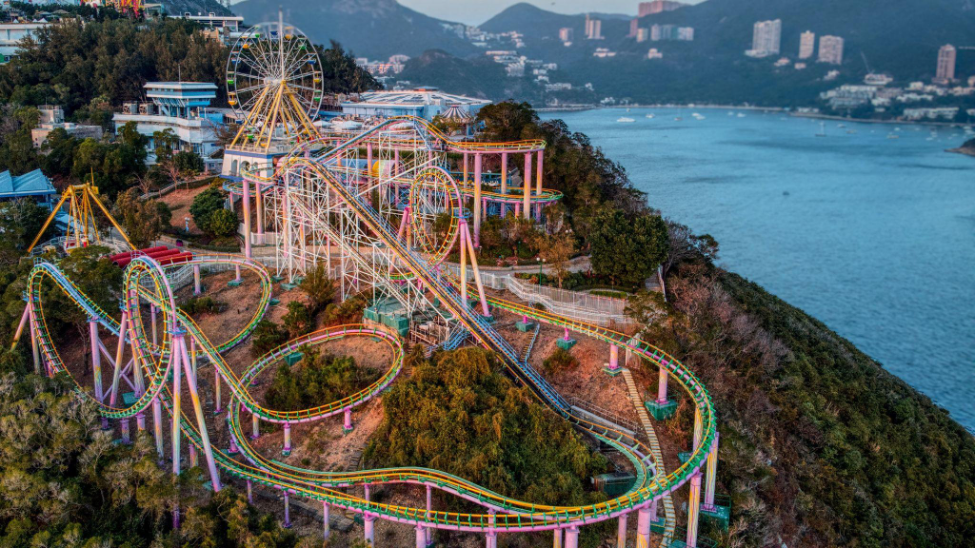 Sky Cycling
Have you ever done cycling? "Yes, and there's nothing daring in that." We know, but have you ever done cycling in the sky? Sounds amazing, right?
In Brazilian Park Washuzan Highland in Japan, you can get a cycle ride in the sky. The most daring thing about a four stories high cycling track is that a belt is the only thing protecting you. Ah, and you have to paddle the cycle yourself. The best part is the scenic view that you get from above.
Human Trebuchet
Next on the list is the Human Trebuchet of the Middlemoor Water Park, which lifts the riders up to a height of 75 feet and throws them away on a safety net.
The idea was great and many people tried it, but it eventually closed in 2002 because a rider missed the net and died. Though it was deemed unsafe, many people think it would be a wonderful experience if the net was a bit bigger and safer.
The Vertical Swing
The best part about this ride is that it is located in an abandoned nuclear power plant. The vertical swing is in the Wunderland Kalkar and is installed in an area that once used to be the cooling tower of the nuclear plant.
This swing takes you as high as 17 stories of a skyscraper and is truly a wonderful experience.
The Vanishing Coaster
The next ride is the roller coaster installed in Yokohama Cosmo World at the Wonder Amuse Zone. It is nothing like the normal roller coasters. While going up and down, it takes you into the water.
So, in the vanishing coaster, you will be practically plunged into the water. If you have a water phobia, don't even go near this roller coaster.
The Death Simulator
If nothing seems daring enough to you, try this death simulator ride. Situated in the World theme park in Shenzhen, China, it puts the rider in a coffin and pushes the coffin up into a furnace.
Though the temperature is not high enough to cause any harm to humans, the experience is chilling.
Visit Fifty50 Blog for More Updates
For more daring activities and adrenaline-rush adventures, visit Fifty50 Official.