With its 2.6 billion active monthly users, YouTube has become a popular platform. One popular idea is for adventure video makers to share their experiences with the world. From hiking and camping to extreme sports, adventure video makers showcase their talents. This inspires others to explore the great outdoors and create adventure videos.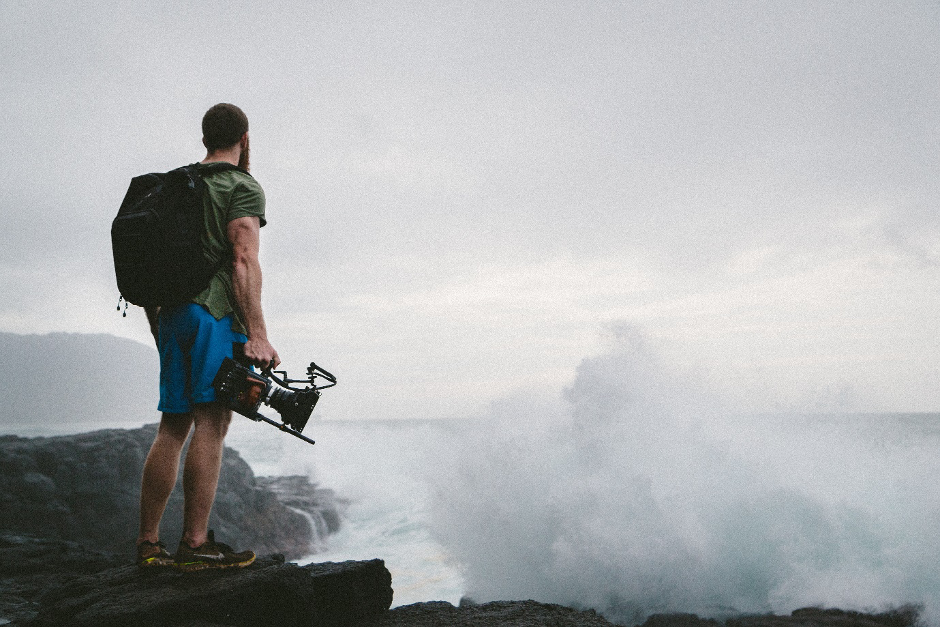 However, adventure video creators on YouTube have a unique challenge. They must capture the excitement and beauty of the great outdoors while keeping their footage stable and professional-looking. This requires not only skill and creativity but also the right tools. From cameras to stabilizers, adventure video creators need gear that can withstand harsh conditions and capture beautiful footage.
Here, we explore 5 essential tools we recommend for creating stunning adventure videos for YouTube.
GoPro Hero 11 Black
The GoPro Hero 11 Black is the latest iteration of GoPro's popular action camera line. With its new HyperSmooth 4.0 technology, the Hero 11 Black provides even smoother and more stabilized footage than its predecessors. This makes it an excellent choice for adventure video creators.
The camera can shoot 5.3K video at 60 frames per second and 4K video at 120 frames per second, giving you plenty of flexibility when it comes to shooting high-quality footage.
The camera is water-proof up to 10 meters and comes with HyperSmooth 5.0 stabilization technology, which enables it to capture steady footage even in extreme environments. The most notable addition to this new model is its new sensor that allows using an 8:7 aspect ratio, suitable for TikTok and Instagram reels.
All in all, the GoPro Hero 11 Black is a top-of-the-line action camera. Whether you're skiing down a mountain or surfing a wave, the GoPro Hero 11 Black is a reliable tool for capturing your adventures.
DJI Mavic Air 2
The DJI Mavic Air 2 is a compact, foldable drone perfect for adventure video creators. With a 48MP camera that can shoot 4K video at 60 frames per second, this drone can capture stunning aerial footage that will take your videos to the next level.
The Mavic Air 2 also features obstacle avoidance sensors and a maximum flight time of 34 minutes, making it safe and reliable for capturing footage in challenging environments.
Additionally, it comes with an updated ActiveTrack feature that uses state-of-art mapping technology and flight path algorithm, ensuring that your shots are always on point. If you want to take your adventure videos to new heights, the DJI Mavic Air 2 is a must-have tool.
SwellPro Splash Drone 3
The SwellPro Splash Drone 3 is a waterproof drone that's designed for filming in and around water. Unlike other drones, the Splash Drone 3 can land on water and take off from the water, making it perfect for capturing footage of water sports like surfing, kayaking, and wakeboarding. It is equipped with a 4K camera and a 3-axis gimbal stabilizer, ensuring footage is smooth and stable even in challenging environments.
Spivo 360
The Spivo 360 is a unique rotating selfie stick that allows you to capture 360-degree footage with ease. The Spivo 360 features a rotating handle that can be turned 360 degrees, allowing you to switch between shooting yourself and capturing your surroundings. It is sturdy yet lightweight and easy to carry around.
Spivo 360 is perfect for adventure video creators who want to capture themselves in action while showing off the beautiful landscapes around them.
FeiyuTech G6 Max
The FeiyuTech G6 Max is a 3-axis gimbal stabilizer that's designed for smartphones, action cameras, and small DSLRs. What sets it apart from other gimbals is its built-in LED light. This provides extra lighting when you're filming in low-light conditions. The G6 Max also has a unique OLED screen that displays important information like battery life and camera settings, making it easy to adjust your settings on the go.
Rode VideoMic Pro+
The Rode VideoMic Pro+ is a professional-grade microphone that can help you capture high-quality audio for your adventure videos. This Premium on-camera condenser microphone features a super-cardioid polar pattern. It captures sound from the front while rejecting noise from the sides and rear. 
The VideoMic Pro+ also has a built-in shock mount that isolates the microphone from handling noise and vibrations. Additionally, the microphone has Bluetooth connectivity. It can be controlled with the Rode VideoMic app, allowing you to adjust settings and monitor audio levels from your smartphone. If you want to ensure that your adventure videos have great audio, the Rode VideoMic Pro+ is a tool you can rely on.
Here at Fifty50, we believe in living life to the fullest. Follow Fifty50's YouTube channel to find inspiration for your next adventure videos.