Instagram reels are a great way to share your travel and adventure experience with fellow enthusiasts. Currently, Instagram's algorithm is heavily focused on reels. Reels let you reach a much wider audience beyond your followers, and they also stay on the feed for much longer than still photos.
Instagram reels are crisp, fun, and informative. It can be tricky to show creativity, share information, and connect to your audience within 15 or 30 seconds. Here, we share 5 quick tips to make your Instagram travel reels more interesting and entertaining.
Tell a story
People love stories. Telling a story is the best way to hook your audience. Make sure that while scrolling through the feed, your audience pauses a little and ponders over the story you are trying to tell. Intrigue them to read the caption, as well. Make use of the texts, emojis, and music to make the story more appealing. Also, remember that the first three seconds of a video are crucial. That is when you have to grab the attention of the viewers.
When you tell the story correctly, you can make any travel destination attractive to your audience. Focus on nature, but also tell the story of people and culture.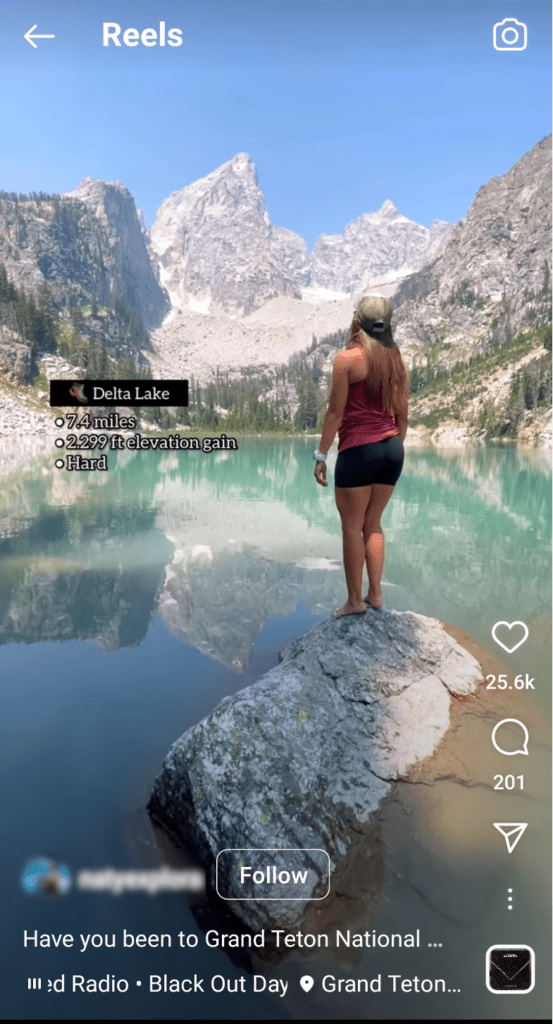 Choose the music wisely
Choosing the right music that matches the mood of your reel is critical. Reels with trending music are more likely to go viral. When you come across a trending song for travel reels, save them for future use.
However, the trends are short-lived. So, you have to use the music within that period to make the most of it. Do not use the trending music randomly, though. Build your story around the music.
Also, do not solely depend on trending music. Search for original audios and use them in your reels to stand out in the crowd. The songs need not be directly related to travel or adventure, but they should go well with the visuals.
Use transition and color grading
Transitions and color grading help you express your creativity. Free video editing software offers a ton of beautiful filters and transitions. You can also use Instagram effects to make your reels attractive.
Experiment with different transitions so your videos do not become repetitive. Also, do not use various conflicting transitions within one video. That will be hard on viewers' eyes.
Use templates and tutorials
Templates and tutorials generated by other users are a good starting point. It makes the editing much easier for you. Templates also help you reach a wider audience as they are often picked up in Instagram's algorithm.
While using a template, you do not need to think about music, its rhythm, and the transitions. You just have to choose the videos carefully. It's the same with tutorials. However, once you are more comfortable editing reels, try creating your own templates.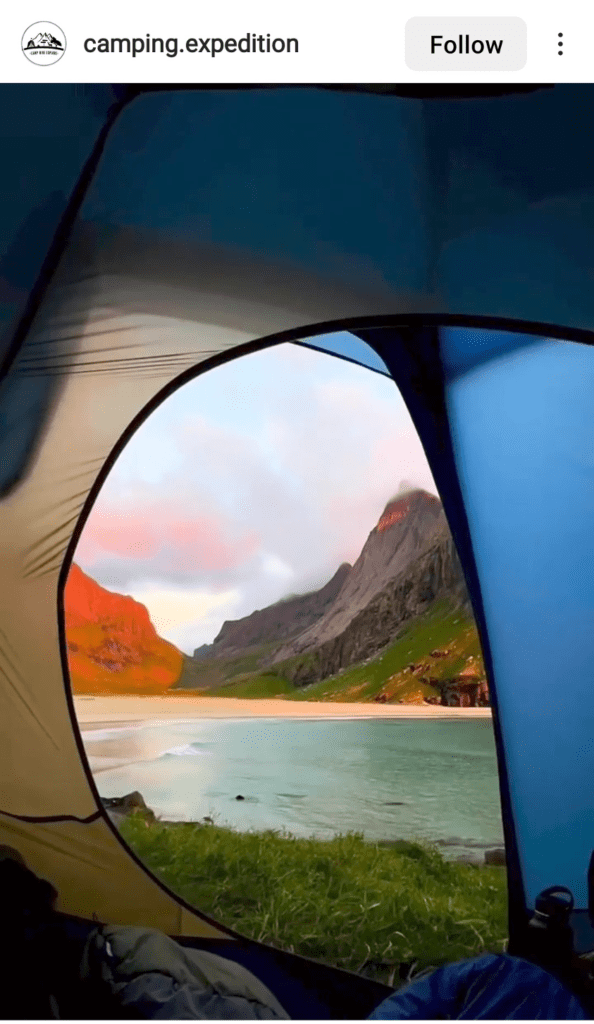 Bloopers are your friend
User-generated contents are so popular because people relate to them. Of course, your reels should look smart and sleek, but they should also have some human touch. Bloopers bring life to your feed. In fact, bloopers are sometimes even better than the original meticulously crafted videos. Don't shy away from posting them occasionally to connect with the audience. It will show them that the creator is someone who is just like them.
Find these tips useful. Follow Fifty50's blog for more stuff, and don't forget to subscribe to the YouTube channel to watch some cool adventure videos.