Buying a gun can be intimidating; it is even more intimidating when you try to buy it in the secondary market. Many first-time buyers often get confused about the legalities of buying a used gun.
Usually, it is absolutely safe and legal to buy a used weapon in the secondary market. However, you must be cautious about a few things; so you do not get into trouble. After all, you are buying something that can potentially take someone's life.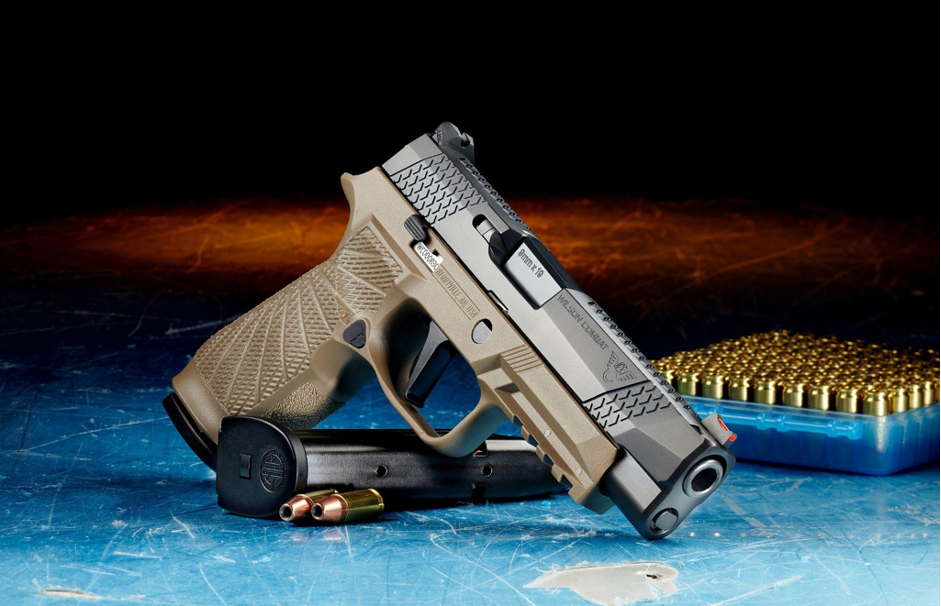 Where to Buy a Used Gun?
The first question that comes to mind while buying a used gun is where to look for it. The safest bet is to buy a gun online from a reputable dealer. They usually have a large collection of used guns in good condition. So, the chances are high that you will find what you are looking for. Also, when buying from a well-reputed dealer, you will not have to worry about the legal aspects. Remember to check the reviews before you decide to buy from a dealer.
The second option is to buy a used one from your local dealer. Make sure it's a licensed shop and have all the paper works in place. The advantage of buying used from the local shop is you can check the gun yourself before purchasing.
Lastly, even if it is legal in your state, it is better not to buy a used one from a private seller you do not personally know.
Legal Aspects of Buying a Used Gun
While purchasing a used gun, you must consider the legal aspects of it. Every firearm produced by a licensed manufacturer comes with a serial number. It is considered illegal to remove the number. So, while buying a used gun, make sure you check the serial number. If it's not there, it is certainly a reg flag.
However, this rule may not apply to a self-made gun. Some states require every self-made gun to be uniquely numbered, while others do not. So, check all applicable state and local laws before you purchase a weapon made for personal use. Also, only buy a self-made firearm when you have complete faith in the ability of the person who made it.
Remember, you have to clear the federal background check to buy a gun from a licensed dealer. Also, look up the local gun laws regarding the purchasing process and required paperwork.
Pricing of a Gun in the Secondary Market
Before purchasing a gun in the secondary market, make sure you check the original price. The Blue Book of Gun Values is an excellent source for checking prices. It is updated annually and provides the current pricing of thousands of models along with their MSR (Manufacturer's Suggested Retail).
When you know the original price, it is easier to compare the prices. Depending on the model and condition, you can expect to save 20%-30% when buying a secondhand weapon in good condition. If it is cheaper, the chances are it's a rip-off, and if the asking price is higher, it's probably not a good deal.
Return Policy
Buy used only when the dealer has a reasonable return policy. It is especially true when you buy it online. Once you purchase a firearm and bring it home, you get to inspect it more closely. Ensure that you can return the item if you find any mechanical defect. You should have at least days to initiate the return process after you receive your gun. If the dealer's policy doesn't allow that, it is better to look for it somewhere else.
Follow Fifty50 Official for more tips on purchasing firearms and other cool stuff.