Are you a daredevil, or do you enjoy outdoor solitude? The universe approves whatever reason it is for wanting to go on a solo hike. To make your solo trip better and safer, we've compiled a list of things you need to do.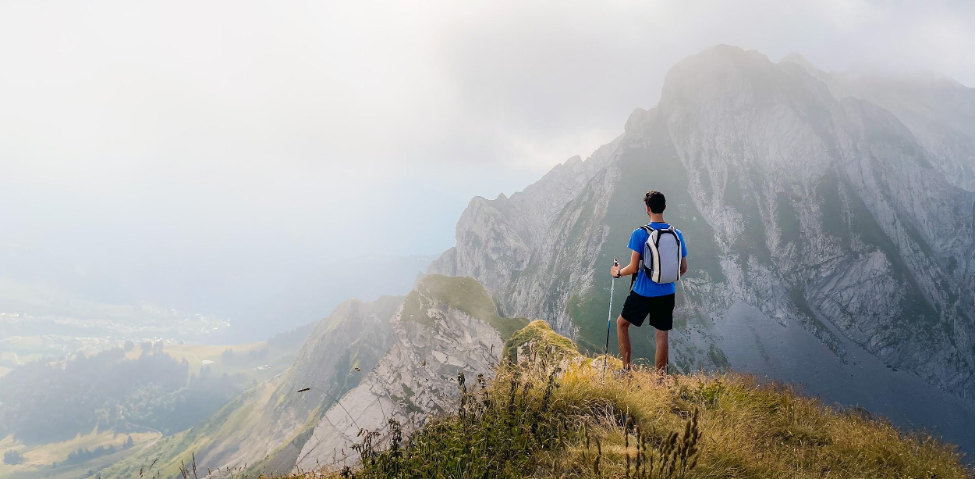 But wait!
If you're a first-time hiker, you're probably unsure if you should go solo on your first try. Well, flying solo on your debut hiking trip is a tricky thing to do. This isn't because you're not good enough, but you don't have enough hiking experience to deal with the potential challenges of hiking alone, especially on rough terrains.
Newbies or veterans, having the following tips up your sleeves is invaluable.
Tip #1. Know the terrain
Knowing your hiking terrain isn't about just knowing the layouts of the land. You should know safe places to camp for the night, what animals you might encounter, and everything else to expect. A good google search can give you all that, but a non-digital map would also come in handy.
Tip #2. Choose the proper boots and pole
If we don't have to sugarcoat it, hiking is nothing but a long trek. Nobody wants to go on a hike wearing uncomfortable boots and leaning on a brittle pole. You shouldn't either.
The perfect hiking boots are boots designed to deal with whatever situation that might come up. Here are qualities to look out for when choosing one.
i. Make sure it's waterproof. You never can tell where you'd find a puddle or when it might rain. Your boots should protect your feet from liquid matter.
ii. Choose a boot with a protective structure. It doesn't have to look fancy as long as it protects your ankles from slips and twists in case you hit a hidden rock or root.
Regarding the hiking pole, there isn't any magic to it. Everyone needs a hiking pole, irrespective of their age. Hiking with a pole will protect your knees from carrying all the weight. You'd do well to get light and sturdy trekking poles. The heavy rods will tire you out quickly.
Tip #3. Pack light
No, not lamps or flashlights. We mean, don't pack heavy. Solo hiking means you have to deal with the weight of your backpack alone. So it's only practical to take the things you'd need for the trip—pack light.
Take a week to scrutinize what you'd need, but whatever you do, make sure you pack enough water to keep you hydrated as you go.
If you want to go on more adventures with a team after your solo hike, you can do that with the Fifty50official team. We live for the action and thrill. Plus, we can help videotape every moment of your trip.