If are willing to live a healthy life, you already know the secret; exercise. Ever since we were kids, hearing the importance of sports was like music to our ears. Although we do complain about the sweat and heavy heartbeat it gives us, it has many benefits. Apart from giving us a fit body and healthy lifestyle, sports can also protect you from deadly diseases and improve your mental health.
Now I know, exercise might be last thing you have on your mind right now. However, I'm about to inform you about some sports that you had no idea existed. Most of the sports we know are played outdoors, in the park, nature or even just your backyard. However, did you know that there are sports played on the beach? No, I'm not talking about swimming.
This blog will talk about underwater sports, i.e. sports that take place below the water. If you are willing to have new adventures in the water while keeping up with a healthy lifestyle, here is a list of underwater sports that you should try!
Whale Snorkeling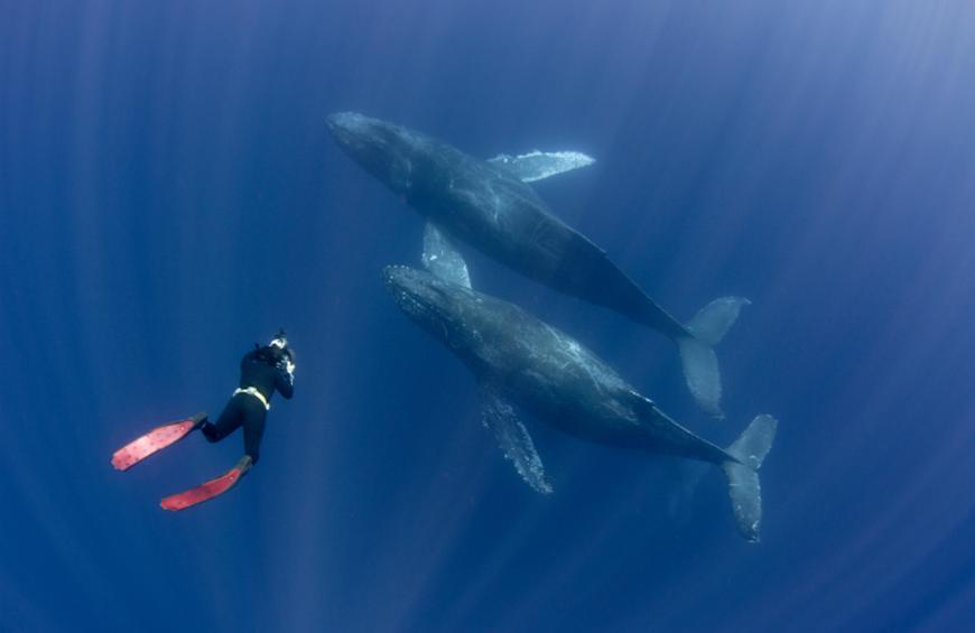 Yes, that is a real sport. One thing you should know for sure is that no matter how fun it may seem, touching the whales while snorkeling is not advised and may be extremely dangerous.
Many places offer training for whale snorkeling, which is considered a good idea, especially if it is your first time.
Now I know that your first-time swimming with whales might be a memory you want to keep forever, which is why you might be tempted to get close to them. However, before you do, keep in mind that touching the marine mammals can be dangerous not only for you but for them, as well.
Underwater Scooter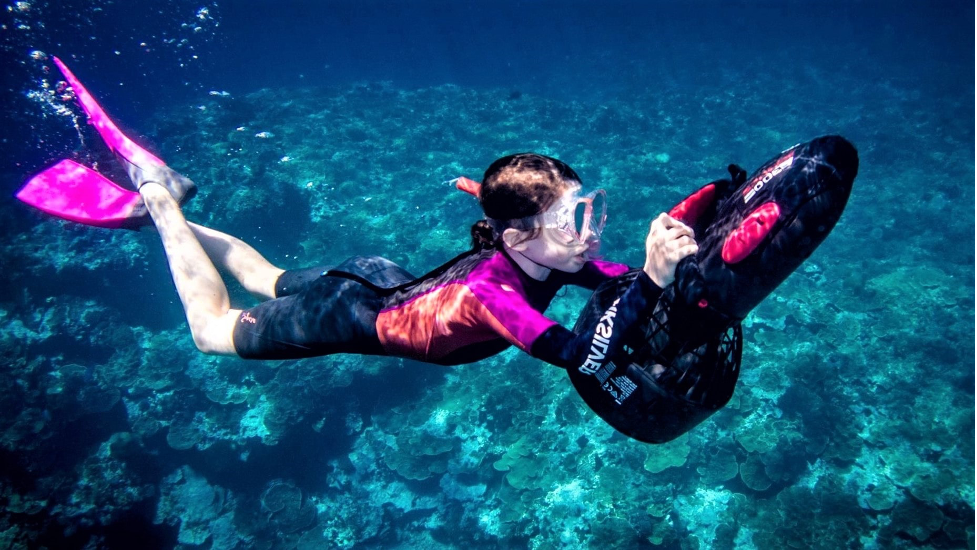 Underwater scooter is an underwater sport you should try at least once in your life. Not only because it's fun, but also because it gives you a completely different swimming experience. However, do your research well before taking your scooter and start diving because your safety relies on the location. Make sure you are surrounded with professionals that can help you in your time of need.
While swimming with an underwater scooter, you're in control over the direction you are going simply by shifting your body.
Underwater Hockey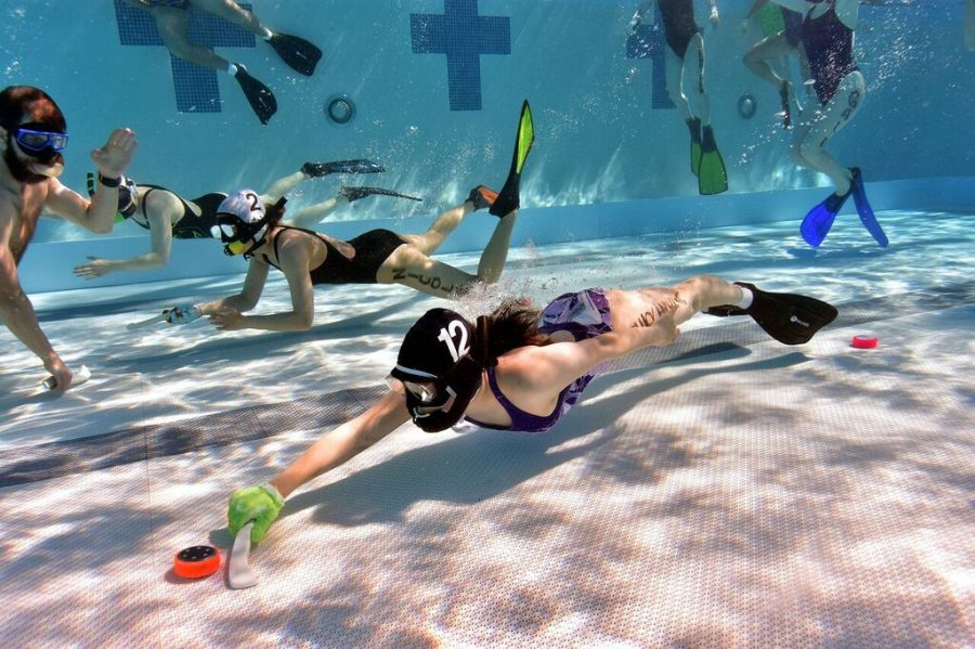 Surprised? I know! Invented by the British navy, the game consists of only 15 minute halves and three minutes of half time. Underwater hockey is a fun underwater sport where each team (overall 12, 10 who can play) start with their hand on their side of the wall with the puck (which weights 1.5 kg) in the middle. At the sound of the buzzer, the aim is to get the puck to the other side of the goal volume.
Now being played in more than 20 countries, underwater hockey is starting to catch the attention of many.
So, after reading about some of the less known but more fun sports, which one are you looking forward to trying out this summer? Get ready to satisfy both your soul and body!
If you liked what you read about underwater sports and are yearning for more, the answer is simple. You can check out our website Fifty50 where you can read about more adventurous blogs. Trust me, they are a must for this summer!