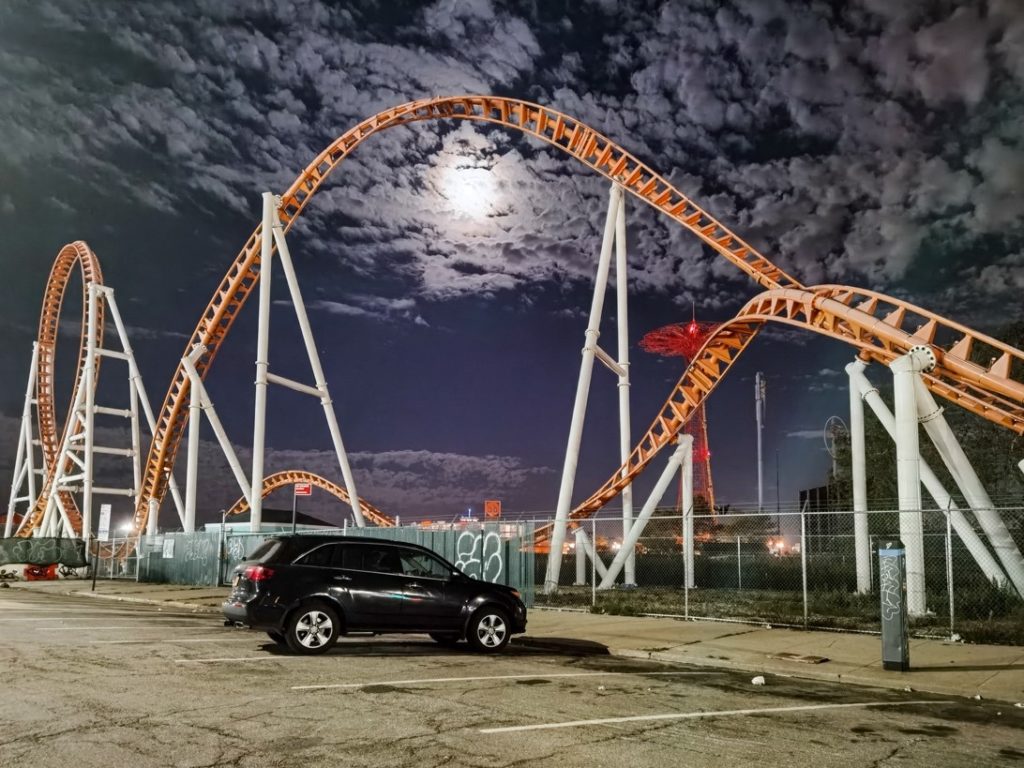 Not all of us are racecar drivers or action video creators, but we need to get our thrills in somehow! So if you don't have the car of your dreams yet or the best highway to speed down, you can travel to one of the world's many theme parks to feel like you're in an action movie. Here are some of the best car-themed attractions!
1. Rock n' Rollercoaster: Hollywood Studios, Walt Disney World, Orlando, Florida
For over twenty years, Rock n' Rollercoaster has been a source of thrills at Walt Disney World, where the other attractions are geared towards younger riders. This one takes you on a limo with Aerosmith and launches you from zero to sixty MPH in two seconds. Talk about a rush, with great music in the background! As of the time of this publication, Rock n' Rollercoaster is currently undergoing refurbishments and is rumored to have its theme changed, so return to WDW in the summer to see how it is.
2. Lightning Rod: Dollywood, Pigeon Forge, Tennessee
When we think of the legendary Dolly Parton, most of us don't think of fast cars and thrill rides. Well, we should—at her theme park, at least! Dollywood has Lightning Rod, themed to classic hot rod cars of the 1950s. Vintage car fans and video makers will love the design and the 165-foot drop! At one point, it was the fastest wooden coaster in the world, though it has since been updated to include a steel track while still appearing wooden. It is definitely one of the most unique coasters you can try.
3. Verbolten: Busch Gardens, Williamsburg, Virginia
Spoiler alert: Verbolten has a track unlike any other. It has three different scenes and a drop track, where your car literally drops sixteen feet onto the next part of the ride. You can't do that on the highway! Your vehicle is supposedly taking a casual stroll down a road in Germany until a lightning strike takes it to a forbidden dark forest. Your story could then include a wolf, an evil spirit, or a lightning storm. Firearms are unneeded here—your best weapon is simply to hold on and escape the wolf with your car's advanced tracking system. You will need to visit Busch Gardens and ride Verbolten several times to experience all it has to offer!
4. Formula Rossa: Ferrari World, Abu Dhabi, United Arab Emirates
You didn't think we'd only focus on the US, did you? We had to include Formula Rossa, naturally themed to Ferraris (neat, right?) in Abu Dhabi. If you can travel there, you can get on the world's fastest rollercoaster, as it hits speeds of 149 MPH. Wow. That's almost a hundred MPH faster than Lightning Rod! Riders are even required to wear safety goggles, so you'll feel just like a real racer in your very own Ferrari.
Eagar for more thrills? Check out Fifty50, the best place for car videos, drones, AI weapon systems, and more.