Instagram and Tiktok influencers are the new rage in town. Even brands that resorted to models for advertising are approaching influencers for promotions. Want to crack into this competitive realm but don't know how to start? Worry no more! These top 3 video maker apps can help you figure out everything.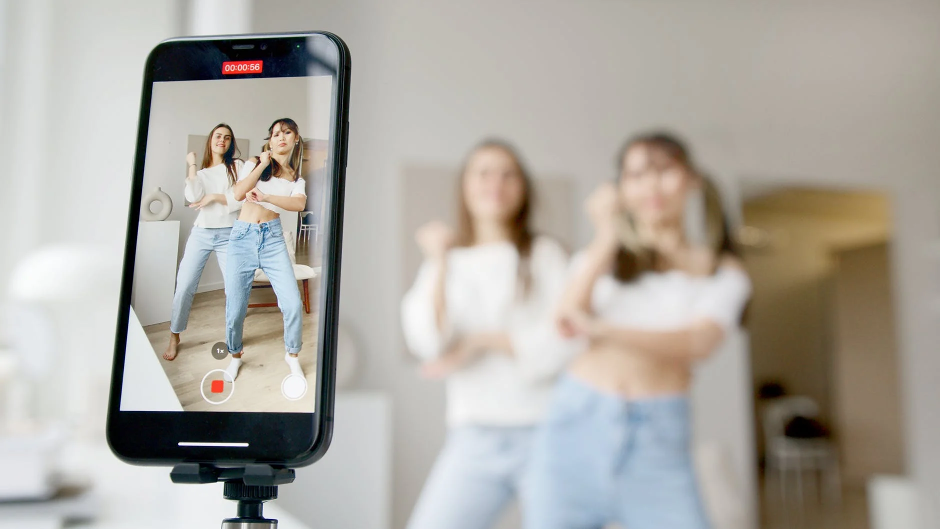 Gone are the times when you needed to resort to a tech junkie to edit your videos. Now you have access to hundreds of girl video maker apps, each suited for a different purpose. Because who knows your taste better than you?
1. Powtoon it!
Dare to make funky content and stand out among the rest with Powtoon! Its simple interface makes video editing a breeze along with loads of stickers and fun animations.
While some of the features of this app require a subscription, the basic features like making a Powtoon and sharing it on social media are completely free! This app surely is a favorite amongst influencers for a reason.
2. Flexclip
Are aesthetics your thing? Then you need to try Flexclip for a visually pleasing result! With Flexclip, you can make those aesthetically enhanced videos and add grunge overlays, filters, and whatnot.
To top it off, this app allows you to make videos without a watermark! Not only this, but the app also offers a very easy interface that requires no prior knowledge of video editing, unlike other complex software.
Whether it's your first time editing videos or you're a pro, this video maker app will not disappoint!
3. KineMaster
KineMaster is a free tool that is more sophisticated than other apps on the market. With the most comprehensive effects, this software can alter your video scene by scene. With this tool in your belt, you can customize the color, luminance, and clip tempo very easily. In fact, your movie can have up to ten overlays with subtitles and whatnot!
Conclusion
With an influencer around every corner, you'll need an edge to shine. We at Fifty50 hope that our suggested apps will help you rise and, in the words of Rihanna herself, "Shine bright like a diamond!"