Guns have long been a critical part of history. The most expensive guns that have been sold were part of different important historical events. Buyers spent millions of dollars to purchase these collectible items. Some of these guns remain in personal collections, while others found their way to war museums. In this article, we will learn about these expensive guns and the fascinating stories associated with them. 
Hitler's Golden Walther PP
Just by looking at the name, you must know why this gun has made its way to this list of the most expensive firearms ever sold. This gold-plated pistol was a gift to Adolf Hitler. He received it on his 50th birthday from Carl Walther, the famous German gunsmith. Across the ivory grip of the pistol, you'll find his initials A.H.
After Hitler's death, American soldiers retrieved the pistol from his Munich apartment's desk drawer. The US Army brought the pistol to the United States. Later in 1987, they sold the gun in an auction for $114,000.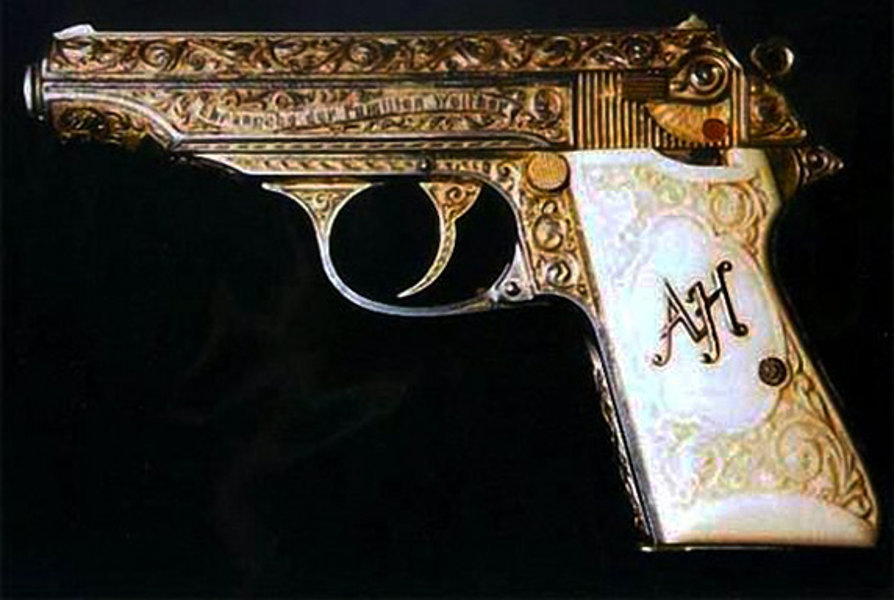 George Washington's Saddle Pistols
Marquis de Lafayette gifted this pair of saddle pistols to Washington during the Revolutionary war. The pistols are heavily engraved with detailed rococo carvings and feature gold inlays. It is known that Washington used these pistols during the Revolutionary War.
After his death, his nephew William Augustine Washington inherited the pistols. Later they went to President Andrew Jackson and remained with him for most of his life. 
The guns switched hands many times before auctioned in 2002. At the auction, Pennsylvania-based Richard King Mellon Foundation bought it for a record-setting $1,986,000. Later the foundation donated them to the Fort Ligonier Museum in Ligonier, Pennsylvania.  
Gun that Killed 'Billy the Kid'
Compared to other gorgeous, beautifully crafted guns, this one is pretty ordinary. However, this unremarkable Colt Single Action Army revolver is the most expensive gun ever sold in human history.
In 1881, Sheriff Pat Garrett killed the infamous outlaw Billy the Kid with this revolver. Billy the Kid, aka William H Bonney, killed at least 8 people. This was before he got caught and got shot at the age of 21. Billy remains to be one of the most notorious Wild West outlaws of all time. His character has been featured in more than 50 Hollywood movies and several other TV series.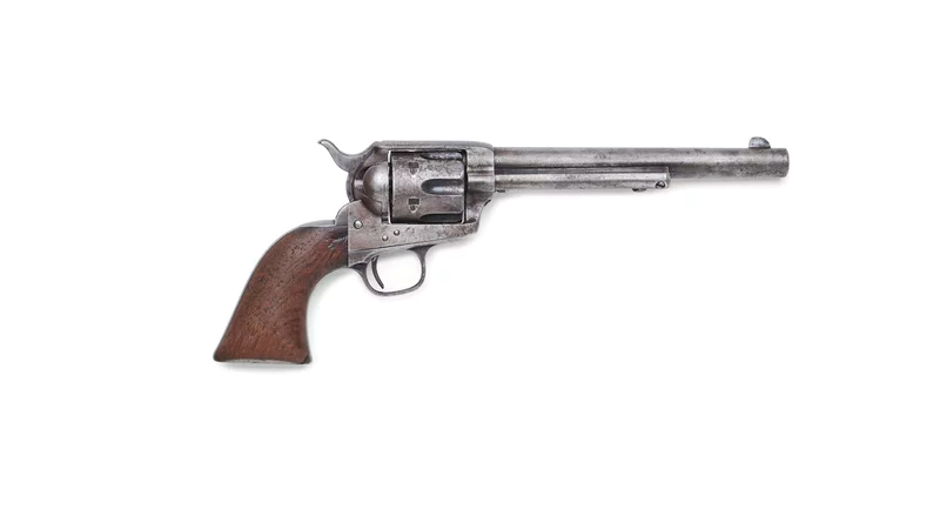 The gun was put in a public auction for the first time in 2021. It was sold for $6,030,312. However, since the buyer requested anonymity, the name is not revealed to this day.
Follow Fifty50 Official Blog to know more about such cool stuff related to guns, fun, and adventure.