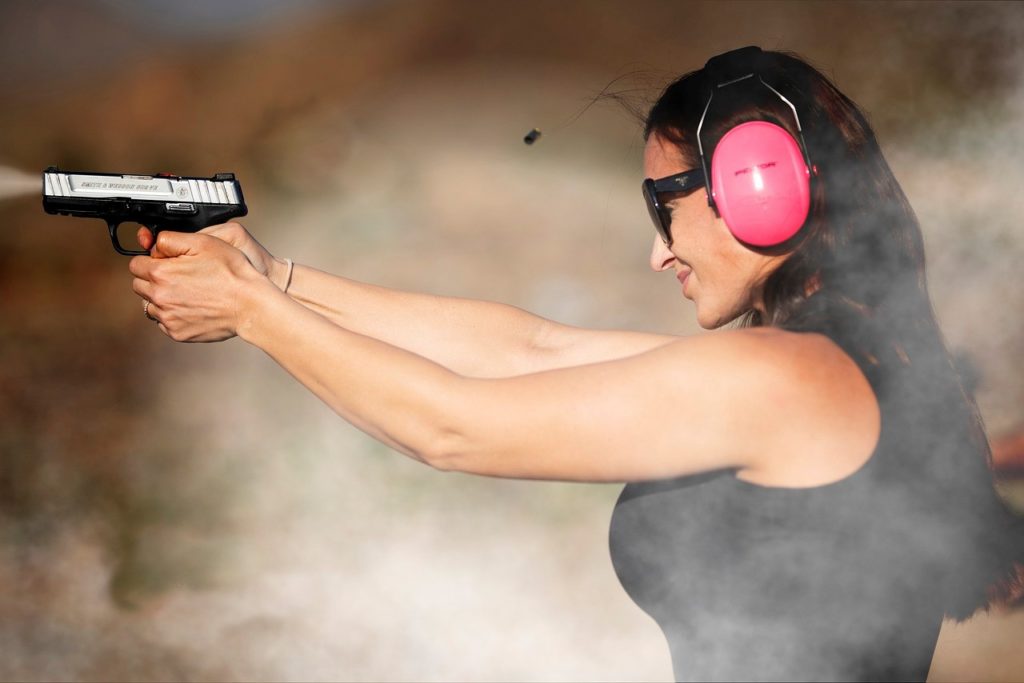 When it comes to gun ranges, America doesn't have a dearth of options. From state-of-the-art facilities to immersive training programs, gun ranges in America offer world-class experiences to shooters of all levels. With experienced instructors, advanced technology, and a focus on safety, these gun ranges provide a perfect opportunity to hone your shooting skill and take it to the next level.
In this post, we have compiled a list of America's top 3 shooting ranges that offer unique experiences to gun enthusiasts.
Machine Guns Vegas – Las Vegas, Nevada
Machine Guns Vegas is a premier gun range offering unique and unforgettable shooting experiences, both indoor and outdoor. It has a 10,000 square foot luxurious indoor compound with ten safe and secure shooting lanes. The range features a wide variety of firearms, from modern machine guns to historical handguns. It is the only place in Vegas where you can fire those flashy firearms possessed by highly-skilled SEAL and Delta Force teams. You can also experience shooting some of the legendary firearms from the world wars, Hollywood movies, and video games.
Different shooting experiences such as The Full Auto, SEAL Team 6, Urban Assault, and The Femme Fatale, are available in this range. The range also offers custom packages for bachelorette parties, corporate events, and other special occasions.
You can also book an outdoor shooting package with Machine Gun Vegas for $299. It takes you to Mojave Desert and let you practice with some of the finest guns, including Remington 700, AK-47, and Barrett 50 CAL.
Scottsdale Gun Club – Scottsdale, Arizona
The Scottsdale Gun Club in Arizona is one of the largest indoor gun ranges in the country, offering a unique and luxurious experience for shooters. The range features 32 air-conditioned shooting lanes equipped with the latest technology. The lanes use sound-dampening technology to reduce the noise level. Its touch-screen control panel, rotating target systems, and programable target movement are ideal for shooting practice. Besides the range, the gun club features a gun store where you can buy guns, ammunition, optics and sights, and firearm and shooting accessories. The place also has a café and a VIP lounge where you can relax in between fun-filled activities.
The venue also lets you book a date night so you can connect with your partner while pursuing your passion for firearms.
Indian River County Shooting Range – Sebastian, Florida
If you are more into outdoor shooting experience, add this shooting range to your bucket list. It is a massive range located in a picturesque setting. This public shooting range is open to all. It has separate ranges for rifles and pistols, featuring 35 pistol stations and 29 rifle stations. The place also has a 5-stand sporting clay range for shotgun practice. Air rifles and pellet gun facilities are also there to make the place more inclusive. The range offers hunter's education training and several safety classes conducted by expert trainers.
Besides the shooting range, the place has a fishing pond and an archery range. However, you can access the pond only when you have a child accompanying you.   
Do you want to read more blogs like this? Fifty50 is your place to be!